Top 10 marketing tips to start 2022 with a bang!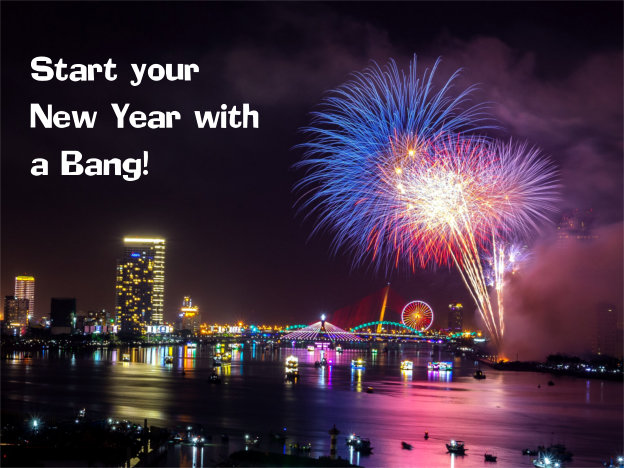 10 Best FREE (or nearly free) marketing ideas for 2022.
Post (and engage) on social media. Never miss an opportunity to post. What's new? Share blog posts. Engage and talk with your followers. Talk about the holidays. Take pics or video. Run polls. Get feedback. Have a promo.

Set up a Google Business Profile. This is golden real estate and if you're not using it, you'd better! If you know about it, get it optimized. Your business will show up on Google maps and your enquiry will go up.

This year, apply for a business award in your industry or area. You may have to get someone to nominate you first. This is worth a year of free publicity. If you're successful, you can use and highlight your award everywhere!

Tag people in social media. You can tag your friends, customers, other businesses. It can broaden your reach.

Promise yourself to capture your customer's contact details. You can do this both online and off line. Have gifts, promos, coupons, contests, give away a prize in exchange for going into a draw…anything. You can't market to anyone unless you have their contact info.

Use hashtags. This is big on Instagram or Twitter but can be used anywhere. You can use trending hashtags if topical, broad hashtags that apply to your market, specific hashtags, and location hashtags, especially if you're a local business. You may even have your own custom hashtags. Who knows, it may go viral!

Expand your social media. Yes there is more than Facebook. Try other platforms, eg, LinkedIn, Instagram, Youtube, TikTok, Pinterest. Certain platforms work well for certain industries. Where are your customers and go there.

Start a newsletter with email marketing. Keep in touch with your customers on a regular basis. Keep inviting them back, Use coupons(real ones!). Have contests, specials and so on. If you don't they'll forget you exist.

Publish content. You may know your industry inside out but no one knows. Become an expert in your industry or local area. Share information, start a blog, do videos. Share what you know and what you think people might be interested in.
Use Guerilla Marketing. In a digital world, simple stuff is often forgotten. Get outside! Talk to people. Have samples, tastings, demonstrations. Give out leaflets to your grand opening or relaunch. Set up a stand or display of something ridiculous or eye catching, even if its just an umbrella. Do a letterbox drop. Hire a spruiker. Get attention!
Get to it. Let me know what worked for you.